Truck and Track Mounts for the Media, Television and Filming Sector
Wilson Access are an established and trusted name in the film, TV and media industry, supplying truck and track mounts for both filming and lighting applications. Our media friendly staff are highly professional, discreet and ready to move quickly into place as required, ensuring you obtain the optimum filming and lighting angle.
Our modern and reliable fleet of truck and track mounted platforms are the ideal solution for working at height in this sector.
Maximum height and outreach
On and off site quickly
Ideal for multiple site locations
Easy & convenient one day hires
Long term hire options
Delicate indoor applications
Extreme & robust capabilities
Your own dedicated operator
Your own industry expert account manager
We are a recommended supplier to the UK Production & Broadcasting Industry by the prestigious BAFTA Albert Consortium due to our ongoing commitment to reducing the environmental impact that our specialist powered access equipment has on film and media production processes.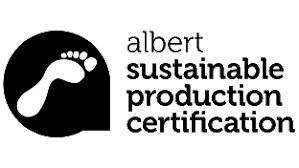 We also offer weekend and out of hours hire, 7 days a week, ideally suiting the media industry. Click here for more information on our 24/7 service.
If you would like to talk to someone about how our truck and track mounts can support productions, call us on 0844 288 9338